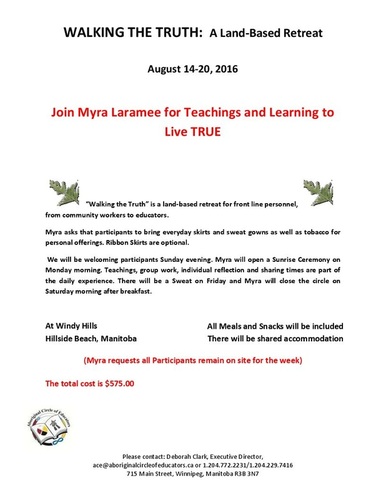 Join Myra Laramee
and learn to Walk True.
At Windy Hills,
we will live, learn and work together.
Join Myra on Sunday evening,
August 14, 2021 and connect with fellow participants
We will close the Circle on Saturday morning, August 20, 2016.
Here is the
Overview
of what happens in between.
Here is how to
Register.