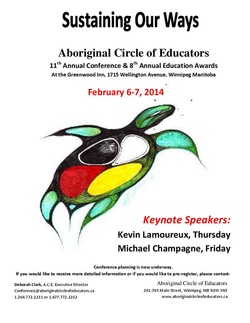 February 6-7, 2014!
That is the date of the 11th Annual A.C.E. Conference and the 8th Annual A.C.E. Educations Awards Banquet
.
It will be held at the Greenwood Inn
, 1715 Wellington Avenue, Winnipeg.
Planning is underway and we are looking for workshop presenters.
If you are interesting in presenting, please complete the Presenter Form
and email it Deborah at
[email protected]
For more information please Contact A.C.E.