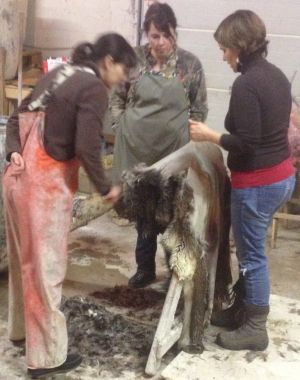 Manitoba Buckskin, an A.C.E. member and great resource is offering a Brain Tanning Workshop on Saturday, December 12, 2020 at 1354 Spruce Street in Winnipeg. The cost for the all day event is $75 and includes lunch.
They tan the hides using all natural materials and processes: brains, smoke, water and work.
They will be going through the entire process, start to finish, in a one day crash course workshop. There will be opportunities for hands on practice at every step of the process.
They have room for about 10-12 more people, but are at their limit for kids 12 and under.
For more information contact via:
https://www.facebook.com/events/1072885766068731/
https://www.facebook.com/manitobabuckskin/
www.manitobabuckskin.com