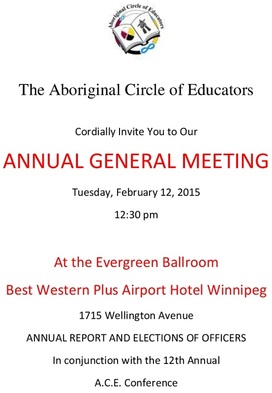 The Annual General Meeting is being held at the 12th Annual A.C.E. Conference, in the Evergreen Ballroom on Thursday, February 12, 2021 as 12:30 pm.

A.C.E. is looking for Board members to fill not only our seats, but our Executive and Committees.

Check out our AGM Page for more information.